Dr Ashish Eye Hospital
A 107/111, Sonorous

Mahatma Gandhi Circle

Vapi

-

396191

Opposite Circuit House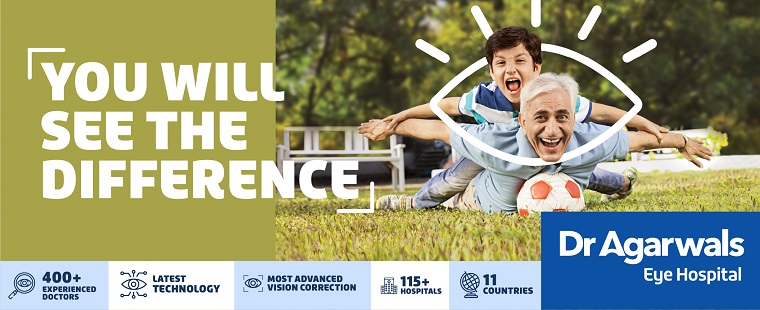 Treatments
Cataract Surgery

Cataract is the most widely known eye disease in which the natural crystalline lens inside the eye gets cloudy. This blocks the visual pathway that makes you lose your vision.

Glaucoma Treatment

Glaucoma treatment involves prescription of eye drops, oral medication and laser surgery or a combination of these. At Dr Agarwals, our leading doctors have years of expertise in diagnosing glaucoma and managing it comprehensively

Lasik

Laser treatment as an option for eye power correction has been in vogue for over two decades now. The first laser vision correction was performed in Germany in the late 80s and since then, there have been major advancements, that have improved the quality of the surgery in terms of safety and precision. While laser eye...

Diabetic Retinopathy Treatment

Diabetic retinopathy treatment requires close monitoring by an expert in diabetic eye diseases. Our ophthalmologists have a wealth of experience in various treatment modalities for Diabetic Retinopathy such as usage of VEGF agents, laser photocoagulation and surgical procedures such as vitrectomy.

Treatment for Corneal conditions

Corneal experts at our hospital are trained to handle a variety of corneal conditions including Corneal Ulcer (Keratitis), Keratoconus and Ocular Herpes. A corneal ulcer is treated with eye drops and medication, based on the kind of ulcer. Certain non-healing ulcers require surgical intervention, in which our surgeons ...

Paediatric Eye diseases

Our paediatric ophthalmologists are trained to deal with paediatric eye conditions such as squint, lazy eye, refractive issues and retinopathy of prematurity. We follow a holistic treatment protocol for children including eye exercises and prescription glasses
About Dr Agarwals Eye Hospital
Dr Agarwals Eye Hospital, Vapi, Gujarat pioneers in ophthalmology, with 135+ hospitals across 11 countries. In the last six decades, over 5 million + patients have trusted our expertise. Our team of 400+ eye-care professionals are committed to relentless research and innovation to make eye-care easier, better and more precise. Surgical techniques like Macro-Phakonit, Glued IOL, PDEK and SFTP are some examples of our innovations. We will continue to work towards making world class eye-care accessible to all.
The address of this branch is A 107/111, Sonorous, Opposite Circuit House, Mahatma Gandhi Circle, Vapi, Gujarat - 396191.
Mon

09:30 AM - 05:00 PM

Tue

09:30 AM - 05:00 PM

Wed

09:30 AM - 05:00 PM

Thu

09:30 AM - 05:00 PM
Fri

09:30 AM - 05:00 PM

Sat

09:30 AM - 05:00 PM

Sun

Closed
Cash

Cheque

Credit Card

Debit Card

Online Payment
Avail cashless payment facility for surgical procedures in partnership with all the major
insurance companies and TPAs.
Other Branches of Dr Agarwals Eye Hospital
Get Direction To Dr Agarwals Eye Hospital
 Eye Care Clinic
Optometrists
Ophthalmologists
Optician
Lasik Surgeon
Optometrist Near me
Eye Specialist Near me
Vision Centers Near Mahatma Gandhi Circle
Best Eye Doctor Near Mahatma Gandhi Circle
Pediatric Eye Doctor Near Mahatma Gandhi Circle
Best Eye Clinics in Vapi
Best Eye Care Centers in Vapi
Eye Specialist in Vapi
Eye Doctors in Vapi
Best Ophthalmologists in Vapi
Best Eye Surgeons in Vapi
Top Ophthalmologists Doctors in Mahatma Gandhi Circle
Best Ophthalmology Clinics in Mahatma Gandhi Circle
Best Eye Hospital in Vapi
Best Eye Care Hospital in Vapi
Eye hospital near me
Ophthalmologist near Vapi
Eye center near Mahatma Gandhi Circle
Eye doctor near me
Eye clinic near me